The Neodecortech Group wishes to play an active role in the professional growth of young people and to involve the new generations in the growth of the company, with the conviction that the creation of value lies in the exchange of visions and competences. To this end, he collaborates with Politecnico di Milano to offer curricular internships to some of the most deserving students of the Master in Sustainability Management.  Like Konstantina Kairidi, whom we met to tell us about her experience in the company.
Please, introduce yourself: your name, age, where you come from, what university course you are currently attending.
My name is Konstantina Kairidi and I am 27 years old. I come from Thessaloniki, Greece. I am environmental engineer and I am currently attending a full-time Master program on Sustainability Management in Politecnico di Milano.
Why did you choose to study sustainability? Why in Italy?
As an environmental engineer, I am interested in learning more about how societies can ameliorate the physical environment, which actions and legislations are needed worldwide and especially what role companies can play in this effort. Given the urgency of the climate crisis we are facing, sustainability presents itself as the imperative of our time; I think that humanity needs to adopt new habits and embrace realistic solutions which will mitigate the results of the climate crisis. Individuals as well as entities need to adapt to this new reality as soon as possible. Politecnico di Milano offers this specific Master program in Sustainability Management, which combines managerial skills and issues about environmental protection.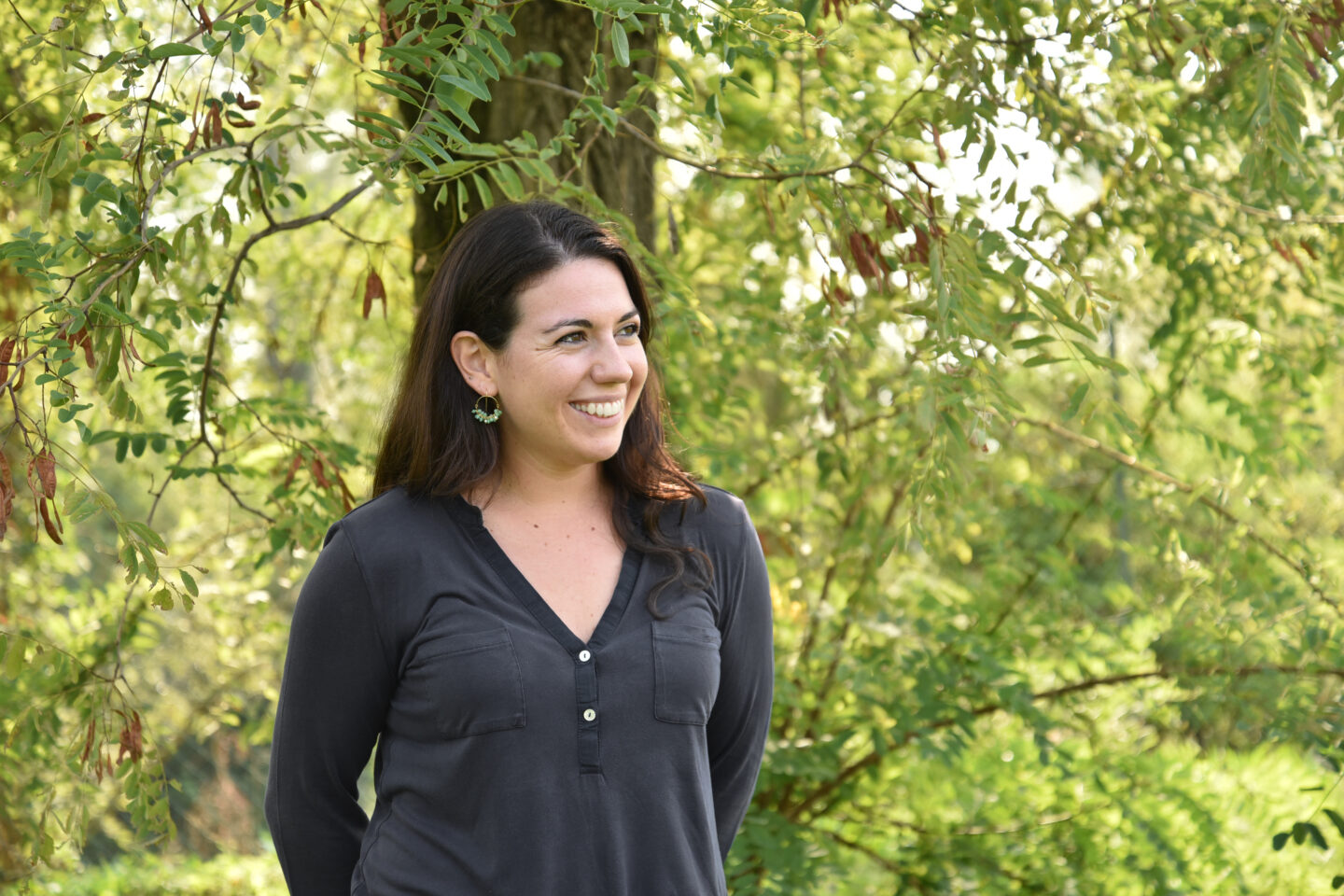 What is your own definition of sustainability?
In my point of view, sustainability is a term which includes all the actions taken continuously over time by individuals, companies, societies, regarding the prevention of the deterioration of the physical environment, the social development and the governmental improvement. The aim of these actions is to deliver a better world in the next generations.
What does innovation mean to you?
Innovation is a vital element for society, as it introduces new ideas, technologies and methods that can result in significant advancements in various fields. Innovation involves the creation and implementation of novel solutions to address existing challenges or meet evolving needs. Through innovation, there is an increase in the efficiency, productivity and an overall progress of the societies.
How did you get the opportunity of an internship at Neodecortech? Did you apply for it, or university proposed it to you – how did you know about the company?
Neodecortech is one of the major suppliers for a wood-processing industry in Greece in which I worked for before my postgraduate studies in Italy. During my worktime in the Greek company, I learned about Neodecortech and its great achievements in the field of sustainability and the protection of the environment. More precisely, Neodecortech takes action towards the development of circular economy models by using biomass to meet its energy needs. The company ensures that its raw material comes from sustainable forest management, in line with FSC certification. Thus, when it was time to apply for an internship in order to complete my Master studies, I already knew that I wanted to gain this experience from a company dedicated to sustainability such as Neodecortech.
How is your experience in Neodecortech as an intern? Does it meet your expectations? What department are you in? Who do you work with? What is your routine – if you have one – at work?
During my 4-months internship in Neodecortech, I had the great opportunity to learn how an industry works and come into contact first-hand with the difficulties and opportunities towards the achievement of its goals. I was very lucky to have excellent colleagues who were willing each time to help me and guide me from my first day of my internship. Furthermore, since my objectives of the internship were basically in consulting and research-related, I had the ability to work remotely too, something that was really helpful.
What do you appreciate most in this training/activity?  Would you recommend Neodecortech as a place to work?
What I appreciated most in my activity in Neodecortech was the fact that I was able to combine my knowledge of engineering with managerial skills through a project that the company decided that I could work on. Also, it was a great feeling for me to realize that in these four months somehow I contributed to the company's goals. Despite my short-term internship project, everyone made me feel welcome in the working environment of Neodecortech. I enjoyed access to all sorts of information with regard to my project.
I would definitely recommend Neodecortech as a place to work, as it cares about its employees, the occupational environment is very friendly and it gives motives to people to be improved. Working in such an important and historic company such as Neodecortech provides valuable experience to a young professional who wants to excel in management and solution-driven engineering.
Where do you see yourself in five years?
I imagine for myself a professional life dedicated to the propagation of circular economy and sustainability. I am highly interested in the question of how industries can transfer to sustainable entities while maintaining their efficiency. I realized that for sustainable measures to be implemented, there is the need for an inspirational leader who will convince the working force for the meaning of these drastic changes and who will be able to undertake the cost of environmental regulation. I would thus like to become the manager who will find solutions about this key issue; how an industrial production can be sustainable, leave the lowest environmental footprint possible, and yet be lucrative and efficient.
Additionally, I would like to found my own consulting company and help businesses to thrive through "green" actions and guide them through the transition to sustainability. I believe that there is a dire need for high-quality consultancy especially in my country, Greece, where sustainability is still a developing field. This is the field in which I hope to contribute.